Information > China's Baosteel Price Rise Exceeds Forecast.
China's Baosteel Price Rise Exceeds Forecast.
Baoshan Iron and Steel (Baosteel) raised its second-quarter prices for major steel products by a higher-than-expected 17 to 20 percent compared with first-quarter prices as raw material costs surged.
AP
Factory, Anshan, China
---
The increase also showed steel mills' confidence in strong domestic demand, analysts said.
"Leading Chinese steel mills, having secured a stable supply of raw materials, will cement their market advantage, raising prices to offset the impact of rising production costs and earn higher profits," said analyst Henry Liu at Macquarie Bank.
Baosteel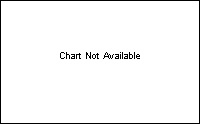 [ Loading... (%)
] , China's largest steelmaker, will raise the price of hot-rolled steel coil by 20 percent, or 800 yuan ($112), from 4,042 yuan a ton in the first quarter, while hiking the price of cold-rolled coil by 800 yuan from 4,796 yuan a ton.

The increases, announced in a statement posted on its Web site, www.bsteel.com.cn., exceeded market expectations of about 12 to 17 percent.

Baosteel's parent company has agreed on behalf of Chinese steel mills to price increases of 65 percent for iron ore supplied by Brazilian miner Vale and 71 percent for higher-quality Carajas ore, for the fiscal year starting in April, the two companies said on Friday.

The 65 percent ore price rise translates into a rise of more than 20 percent in steel production costs, analysts said.

"If costs such as coke and freight rates do not rise further in the remainder of the year, the price rise for the second quarter is expected to cover the rise in steel production costs," said Helen Lau, an analyst at Daiwa Institute of Research.

Analysts also noted that, while the latest increase merely brought Baosteel's prices into line with market levels, Baosteel and other major steel makers would reap greater benefits from price hikes as they are better positioned than their smaller rivals to absorb raw material cost increases.

Shares in Shanghai-listed Baosteel were down 0.7 percent at 17.5 yuan at midday on Monday, outperforming a nearly 3 percent drop in China's Shanghai Composite Index and a 4 percent fall in Wuhan Iron and Steel.

Baosteel's higher-than-expected price hike, combined with the price increases for iron ore, are likely to give other Chinese steel mills a pretext for hiking their own prices, analysts said.

"And that means steel shares could outperform the broader market in the first half," Macquarie's Liu said.

http://www.cnbc.com/id/23328283 copy from the left link.